Findlay Area Human Resource Association Current Events
FAHRA Chapter Meeting - October 8, 2014
Wednesday, October 8, 2014 from 11:30 AM to 01:00 PM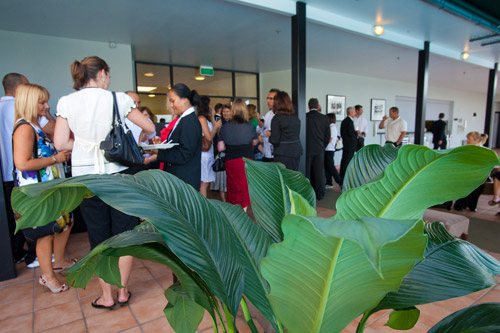 FAHRA Chapter Meeting - October 8, 2014

The Findlay Country Club
1500 Country Club Drive
Findlay, Ohio (unless otherwise noted)

11:30 am - 1:00 pm

Addressing Sexual Orientation and Transgender Gender Identity Issues in the Workplace. Presented by James Yates, Eastman & Smith Ltd.

Please register/pay online – otherwise an additional $5 will be charge for those that pay at the door.
If it becomes necessary to cancel your reservation, you must do so by Friday, October 3, 2014, at kvanbus@werk-brau.com or by calling Kristina Van Buskirk at (419)421-4713.


Addressing Sexual Orientation and Transgender Gender Identity Issues in the Workplace. Presented by James Yates, Eastman & Smith Ltd.

1. "Traditional" Protected Classifications and how the definition has changed over the years
2. Not long before sexual orientation will "officially" be a protected class
3. EEOC stance on transgender discrimination
4. Recent court decisions and addressing sex stereotyping; and,
5. Practical advice on how to properly respond to situations involving employee's gender identity including dress codes, locker rooms, and restrooms and other gender workplace issue.


James B. Yates is a member of Eastman & Smith Ltd. He represents public and private sector employers in all facets of labor and employment law matters including collective bargaining, general personnel planning and counseling, equal employment opportunity matters, workers' compensation and compliance with the Americans with Disabilities Act, Family and Medical Leave Act and the Fair Labor Standards Act. Mr. Yates has represented employers in labor and employment law related matters with various agencies such as the Industrial Commission, NLRB, EEOC, OSHA, SERB, OCRC, OBES and in state and federal courts and arbitration tribunals. He regularly consults with clients regarding the drafting and implementation of employment policies and conducts supervisor training. Mr. Yates is a frequent speaker at seminars regarding a myriad of labor and employment law topics.


www.ohioshrm.org/shrmchapters/findlay