Findlay Area Human Resource Association Current Events
FAHRA Chapter Meeting - June 10, 2015
Wednesday, June 10, 2015 from 11:30 AM to 01:00 PM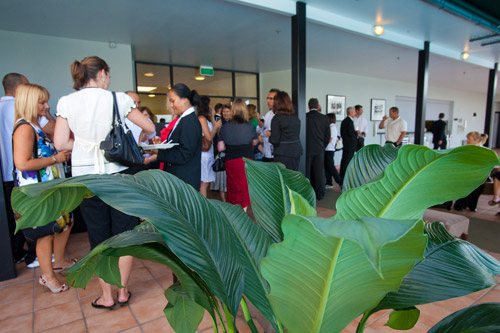 FAHRA Chapter Meeting - June 10, 2015

The Findlay Country Club
1500 Country Club Drive
Findlay, Ohio (unless otherwise noted)

11:30 am - 1:00 pm

"Workforce Development" - Presented by: Tony Iriti, Director & Tim Mayle, Assistant Director; Findlay-Hancock County Economic Development.

Please register/pay online – otherwise an additional $5 will be charge for those that pay at the door.

If it becomes necessary to cancel your reservation, you must do so by noon on Friday, June 5, 2015, at becky@davisandnewcomer.com or by calling Becky Whitaker at (419) 672-9420.

"Workforce Development" - Presented by: Tony Iriti, Director & Tim Mayle, Assistant Director; Findlay-Hancock County Economic Development.

Speaker Bios:
Tony is a native of Pittsburgh, Pennsylvania and moved to Findlay in 1979. Upon arriving in Findlay, he was hired by the Commissioners to create the first multi-user computer system for Hancock County. His private sector background includes having worked for Hewlett Packard and RCA. His political career began when he was elected to Findlay City Council and subsequently appointed Hancock County Auditor, a post he held for 16 years.

During his time as Auditor, he implemented an on-line Real Estate record system, a Geographic Information System, and the county's first Comprehensive Annual Financial Report was developed.

In 2004, Tony was elected Mayor of the City of Findlay. Some of his major accomplishments include the clean-up of a 50 year old tire dump, development of a youth sports park which included the renovation of the city's 35 year old ice arena and the addition of five baseball/softball fields, and led the City's first Strategic Visioning process.

During his term, Findlay experienced four major flood events from December 2006 through August 2007, the latter being equivalent to a 100 year flood event.

In January 2008, Tony became President of the Northwest Ohio Flood Mitigation Partnership; a non-profit organization funded 100% by the private sector whose purpose was to expedite the planning and design of the long-term mitigation efforts and turn the project back to the public sector within three years.

Today, Tony is the Director of Findlay Hancock County Economic Development, a division of the Alliance.


Tim Mayle began working as the Assistant Director of Economic Development in the spring of 2011. Tim is a 2003 graduate of Ohio University with a Bachelor's of Science in Geographic Information Systems. Prior to joining the Alliance Tim worked for the Hardin County Commissioners for seven years. Tim has become active in the community through several organizations.

He is the President of the North Central Campus for Emerging Technologies, board member of United Way of Hancock County, Small Business Resource Center, Vice President Findlay Young Professionals, and serves on the FYP Lead Committee, member Findlay City Schools Strategic Planning Committee, member of Kiwanis, member American Cancer Society Volunteer Leadership Council and the Northwest Ohio Regional Economic Development (NORED) Marketing Committee. Tim is currently working toward his Certified Economic Developer certification through the International Economic Development Council. Tim was awarded the 20 under 40 award in 2013. Tim is married and has a boy (9) and a girl (6).


www.ohioshrm.org/shrmchapters/findlay